How to Fix to Thermalite, Durox and Aircrete Blocks
How to Fix to Thermalite, Durox and Aircrete Blocks - 17/04/2018
Fixing to aerated concrete (often called Thermalite) is more difficult than fixing to hard masonry such as brick or stone. Particular care must be taken when fixing to Thermalite as normal wall plugs do not always hold correctly.
We are regularly asked the best fixings for Thermalite blocks, so we decided to do a Load Test on three of the most commonly used fixings. Using a Mydrajaws Model 2000 Test Meter, the following fixings were subjected to a 'Pull out to Failure' test:
Stud and resin
Standard coarse thread woodscrew with no plug
Twin thread woodscrew with a brown plug
1st Choice: Stud and Resin

2nd Choice: Standard Coarse Thread Woodscrew with no Plug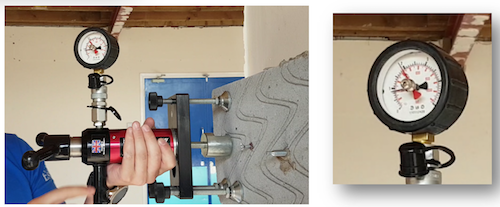 3rd Choice: Twin Thread Woodscrew with Brown Plug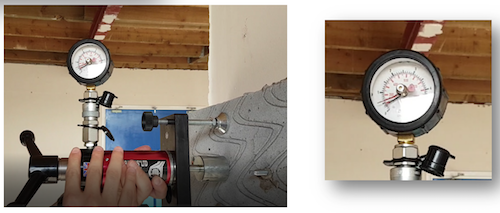 In Summary…
| | | |
| --- | --- | --- |
| Fixing | Usage | Results |
| Standard coarse thread woodscrew with no plug | Not very common, the quickest method of fixings | 1Kn |
| Stud and Resin | Least common; most time consuming | 4Kn |
| Twin thread woodscrew with a brown plug | Most common | 0.5Kn |
From the testing above you can see that whilst the most commonly used fixing is the woodscrew and brown plug, this was by far the weakest.
The quickest fixing was the Coarse Thread R2 Reisser, and this was twice as strong as the brown plug. We would use the Studding and Resin when securing a heavy load. The other factor to consider when using the fixing on a vertical substrate is the shear value. There are other fixings that potentially could be used such as a Concrete Frame Screw (376511).
If you would like more information about fixings, please contact our sales team on 01264 332 332 or email sales@wessexfixings.co.uk