Smart Purple Series New Range
New Smart Purple Series Multitool Blades - Wessex Blog - 22/06/2016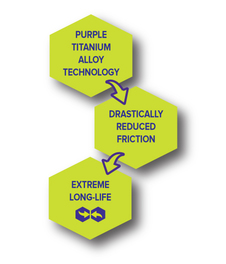 We have launched a new range of Multitool Blades, the Smart Purple Series!
Applications:
Cutting
Timber
Plastics
Nails
Screw
What is unique about the 'Purple Series'?
We know that the majority of users are not only seeking a great timber cutting blade, but also one that will actually last when needing to cut nails etc...!
The 'Purple Series' blades have not only been designed to give perfect cutting performance in a wide range of timber and plastics, but the advanced Titanium Alloy coating, also means these blades will last longer than any ordinary timber blade, and outlast any other bi-metal blade when it comes to cutting nails, screws and other non-ferrous metals!
Check out the video...