Wessex Pairs: Walther Strong Liquid Tape & Applicator
Wessex Pairs: Walther Strong Liquid Tape & Applicator - 08/05/2018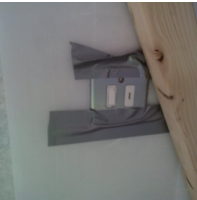 Does This look familiar to you? Are you constantly facing the trouble of residue left behind from tape? If it does, and these problems are all too familiar, we might just be about to save you time and money on your next job! Introducing Walther Strong's Liquid Tape!...
What is Walther Strong Liquid Tape?
Walther Strong Interior Liquid Tape is a water based, yellow transparent gel that dries to form a strong, flexible removable film. Loved by painters, decorators and builders, the Liquid Tape provides temporary protection on smooth and porous surfaces against scratches, caused by sanding, painting, plaster, cement PU foam etc.
Where can you use Liquid Tape?
The beauty of Liquid Tape is the versatility it can bring to your project. It can be painted onto windows, sinks, metal piping and more and then easily peeled off when you are finished.
This product can be used both externally and internally. Peeling off is affected by UV Rays therefore it is advised to remove the film after a maximum of two weeks (outside) and 4-6 weeks (inside).
3 Key Features:
Easy To Apply
The Liquid Tape can simply be painted or rolled on to a range of different surfaces with ease, ready to protect a range of surfaces (as listed above).
Good Protection
The Walther Strong Liquid Tape protects vulnerable surfaces during renovation and repair work. The tape provides protection against scratches, paint, plaster, cement, PU foam and more!
Easy to remove
Although super sticky, this Liquid Tape forms an easy to remove film that does not leave any residue behind – saving time on the job.
Why have we paired this with a paintbrush?
The Liquid Tape can be applied with a brush, roller or airless sprayer, however our favourite applicator is the paint brush. It can help to get into the intricate areas where other applicators would not reach so easily, reaching and covering small gaps.
TIP:The thicker you apply the Liquid Tape, the easier it is to remove, therefore It is recommended to apply a second coat.
Shop our Hamilton Performance Contract Paint Brush (671351) >
If you would like more information on Walther Strong's Liquid Tape, please visit our product page! Or contact
My Shopping
Empty shopping list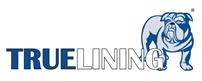 Truelining
Our New Dry Lining Range!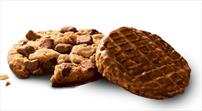 Biscuits!
You deserve a complimentary pack of biscuits with your order!