#wfdodge tour - West Gate Shopping Centre
#wfdodge tour - West Gate Shopping Centre - 10/10/2017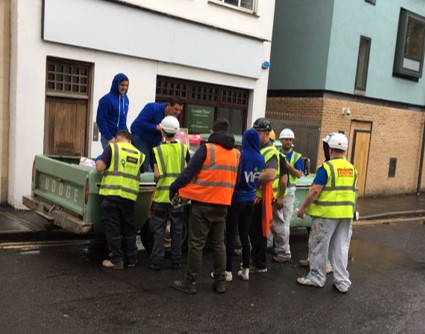 The Wessex Team had great fun out in our #wfdodge a few weeks ago at the new West Gate Shopping Centre in Oxford.
We met with the guys on the tools that make it all happen, offering free sausage rolls, hoodies and t-shirts.
Great to see so many existing customers and get the chance to introduce ourselves to new prospects.
200 sausage rolls - gone in 40 minutes!