Returns policy for online retail sales only, credit account customers please refer to your individual contract and application terms and conditions. The below returns policy also doesn't apply to special order items, please contact us for further information.
Call and collect orders:
If you wish to return or exchange a call and collect order you must first register your intention with a member of the sales team on 01264 332 332. The collection counter is not permanently staffed so failure to do so may result in no credit or exchange being given.
Cancelling my order:
If you need to cancel your order you must notify us immediately. Once dispatched goods will incur a returns delivery charge of £10 per parcel.
Amending my order:
To amend or change your order contact us on 01264 332 332 or email sales@wf.supplies, if your original order has already been dispatched it cannot be amended and any additions will be treated as a new order.
If you no longer require the goods:
If you have taken receipt of your goods but no longer require them you must notify us on 01264 332 332 or sales@wf.supplies within 48 hours of receipt.
A returns delivery charge of £10 per parcel will be incurred, items must be returned in original saleable condition.
Replacements:
If an item has arrived damaged or you believe you have been supplied with the incorrect goods please call us immediately on 01264 332 332 or email sales@wf.supplies to discuss the matter and organise your replacement.
Returns:
If you're not completely satisfied with your purchase, you may return it within 14 days. Products must be returned as delivered in saleable condition.
To arrange a return please contact sales@wf.supplies or 01264 332 332 for more information.
Refunds:
If you are eligible for a refund, your money will be sent back via the original method of payment within 30 days of the good being returned.
My Shopping
Empty shopping list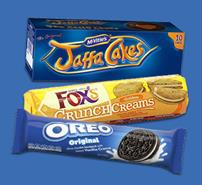 Free Quality Biscuits
With all account orders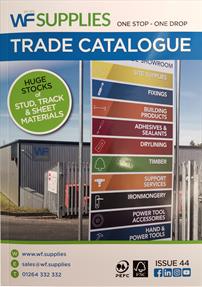 ISSUE 44 CATALOGUE
Request your FREE Copy Today!